Funky Ziptied Shit
February 15th, 2009 by Spitfire
Proč to myslet s úpravou auta vážně a místo toho si na něj nehodit růžovou perleť a pod kapotu nějaký úplně jiný motor? Podobným stylem uvažoval Kevin z amerického Richmondu, když se rozhodl přestavět svojí AE86. O tom, že je jeho auto opravdu funky, se nyní můžete přesvědčit také zde.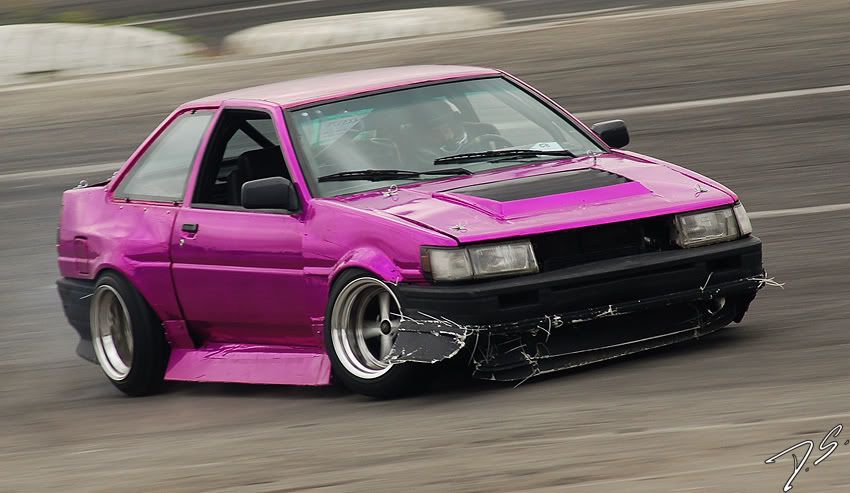 Kevin patří ke generaci amerických drifterů, která spíše než perfektní funkčnost řeší to, jak moc auto leží na silnici a s jakým stylem dokáže jet bokem. Ne že by na tom bylo něco špatného, konec konců podobně k tomu přistupují i námi všemi oblíbení Risky Devil… Kevin mimochodem patří k podobnému týmu s názvem Comrades, které poslední dobou ve Státech vznikají jak na běžícím pásu. Kdo ví, třeba se to jednou dostane i k nám.
Jedno menší promo video z akce Comrades si můžete prohlédnout na konci článku.
Specs
Engine
Rotary 13b from Mazda RX7 with some mods…
Suspension
Front
Random STB
Cusco camber plates
Custom coilovers 6kg front
T3 NRCAS
Uras tie rods
Rear
Trd race springs 6.5 kg
Trd oil 8 way shocks
DG trials 4 links
White line panhard bar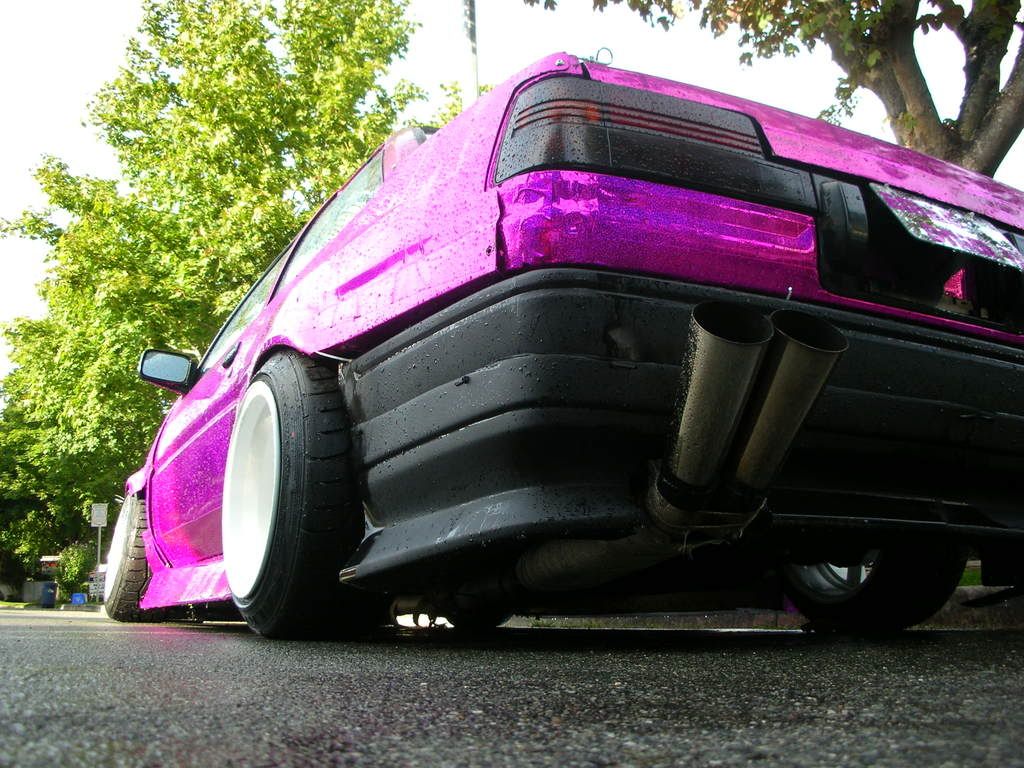 Exterior
JDM zenkie levin front bumper
JDM zenkie levin rear bumper
J-Blood side skirts
J-Blood OEM style FRP hood
J-Blood 35mm rear over fender
URAS hood vent
Rolled and pulled front archs
Interior
Grant 300mm steering wheel
Moog shift knob
Custom 4 point roll bar
Thrash racing bucket
Takata 4 point harness
Fully gutted
Aluminum block off pannel to the trunk