Bazar: Prodrift AE86
February 8th, 2009 by Spitfire
Na internetu se v polovině prosince objevila na prodej Corolla AE86, která rozhodně stojí za zmínku i zde. Jedná se totiž o od základu nově postavené auto, které se na okruhu objevilo pouze jednou.
Ianův Levin z Irska pohání klasický 4AGE s odbržděným výkonem 185 koní na klice, který se může dočasně navýšit až na 240 pomocí nitro kitu od NX. Na autě je spousta dalšího vybavení o kterém nemá příliš cenu se rozepisovat, vše naleznete ve speclistu níže.
Cena za vše činí 15.000 euro. V případě zájmu se můžete ozvat na mail twinny2003@eircom.net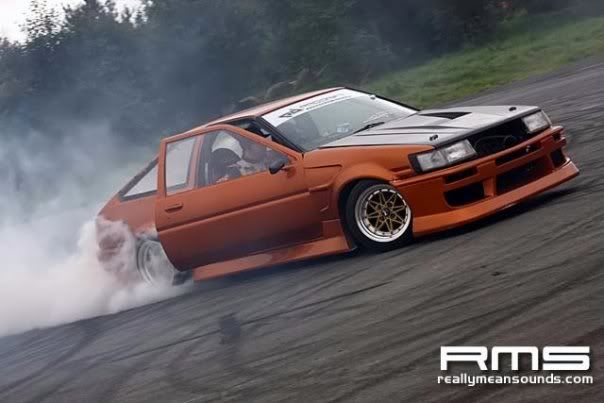 Engine:
4AGE 16v – 185bhp / 140Ibs.ft NA – 240bhp / 200Ibs.ft with NOS
Toda cams and adjustable pulleys – 272 in/ex 8.5mm lift
Ported inlet and exhaust
AE111 ITB's with T3 inlet adapter and Trumpets
AE111 Crankshaft
AE101 Rods
Toda hi-comp Pistons
Cometic head gasket
KOYO alloy Rad
Nissan Skyline GTR Fuel pump – NEW
10 litre GRP-4 alloy fuel cell – NEW
Bullet Fuel filter – NEW
Braided fuel lines from tank/fuel rail/return – NEW
Front mounted Oil cooler
SARD adj fuel pressure reg
NX Direct port kit with custom made TDP jets, wide open throttle solenoid activated through ECU mapping when NOS is powered up
OMEX 600 ECU with coilpacks and Bosch motorsport injectors and heat soaked loom
4 Branch and full exhaust system.
*Martelius high rise 4 branch also available at extra cost*
*Full tank of NOS*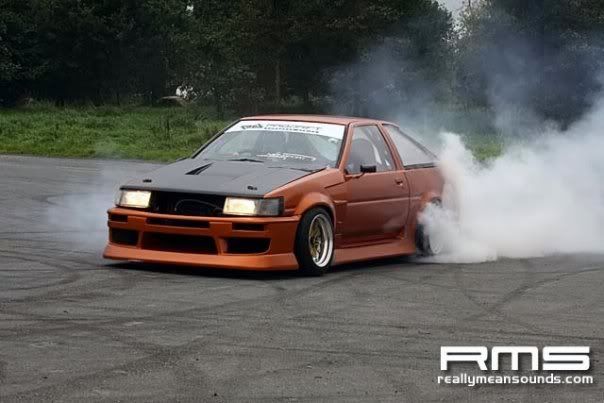 Drivetrain:
W58 Gearbox with custom bellhousing
HELIX custom made clutch to fit Supra input shaft and 212mm flywheel
Fidanza Alloy flywheel
Modified propshaft, gearbox mounts
Tomei 2 way LSD with 4:7 CWP
Suspension front:
JIC coilovers front with Swift 8kg springs
Battle version NCRCA's
Strut brace
T3 rosejointed adjustable lower arms – NEW
WHITELINE adjustable anti-roll bar – NEW
JIC adjustable top mounts
Battleversion #2 extra lock kit
Ueo style extra lock inner tie rods
Adjustable tension rods
Rosejointed solid outer tie-rods
Suspsension rear:
Fully Rosejointed rear axle – 4 rear links and panhard rod
AE86 axle with drums and Project Mu shoes
T3 rear 8 way adjustable coilovers with 5.7kg springs – NEW
Whiteline adjustable anti-roll bar – NEW
T3 traction brackets – NEW
Rear strut brace
Brakes:
Braided brake lines
Grooved discs front and new shoes rear
Hydraulic handbrake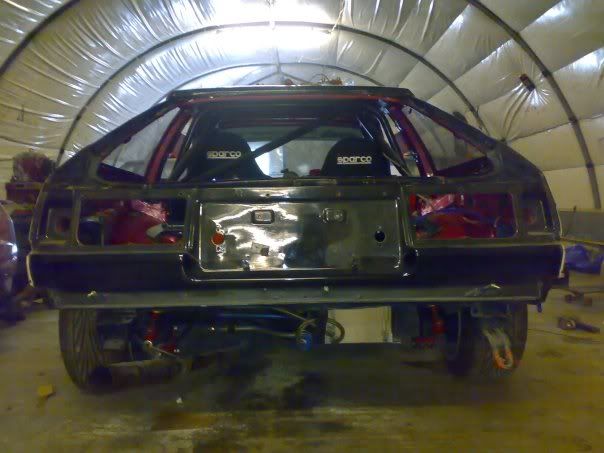 Interior:
Finished in Pink
2 FIA App Sparco Pro2000 seats (Black)
2 FIA App SCHROTH Sabelt 6 point harnesses
Sparco dished wheel
water temp gauge
oil temp gauge
oil pressure gauge
voltmeter gauge
NOS bottle pressure gauge
Large Tacho
Individual switches with push button starter
Custom made loom
15Ib NOS bottle secured in rear
dry cell battery relocated behind passenger seat – may need replacing
Safety 21 cage welded to shell with door bars
fully stripped of all sound deadening and clutter
Alloy sheet Boot floor to save weight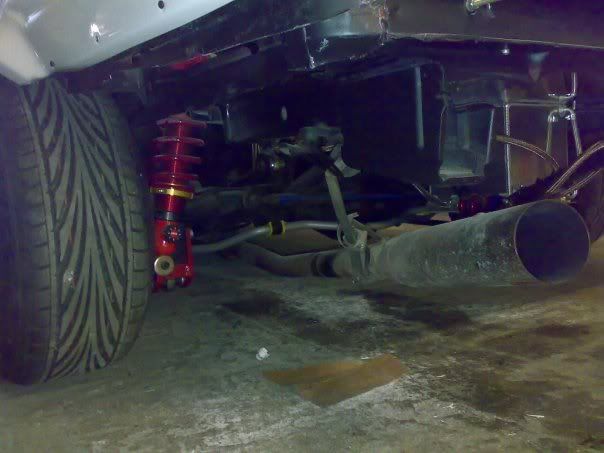 Exterior:
Finished in Nissan 350z Sunset orange – NEW
JBlood vented Fibrelass Bonnet – NEW
DMAX +30mm Fibreglass wings with vent – NEW
DMAX +30mm Quarters – NEW
Full BN SPORTS AEROKIT – NEW
** Also comes with ** Std rear bumper with MERCURY-R rear diffuser
Fibreglass trunk with Jubiride rear spoiler and polycaronate glass
Whiteline rear lights
Metal doors with Polycarbonate glass
Carbon fibre single seater side mirrors
Polycarbonate rear 1/4 glass
Boot floor and pockets cut out
Rear arch cut to allow more suspension travel and clearance.
Wheels:
New TOYO R888 on front tyres
TOYO T1-R tyres – 4 are brand new and 2 part worn.
2 x WORK Equip 03 – 15×8.5j Gold centre
4 x WORK Equip 03 – 15×9j Gold centre
2 x WORK Equip 01 – 15×9j Polished brand new unused.