Bazar: E30 M3 Nikol Szántó
January 14th, 2009 by Spitfire
Nikolett Szántó z Maďarska, jedna z nejznámějších drifterek v Evropě, přesedlává v příští sezóně na nový stroj a prodává své staré BMW M3. Na kolik Vás její stroj vyjde a co všechno k němu dostanete?
One of the most famous female drifters in Europe Nikolett Szántó from Hungary is switching to a new ride for the upcoming season and her old BMW M3 is for sale. All info in English inside…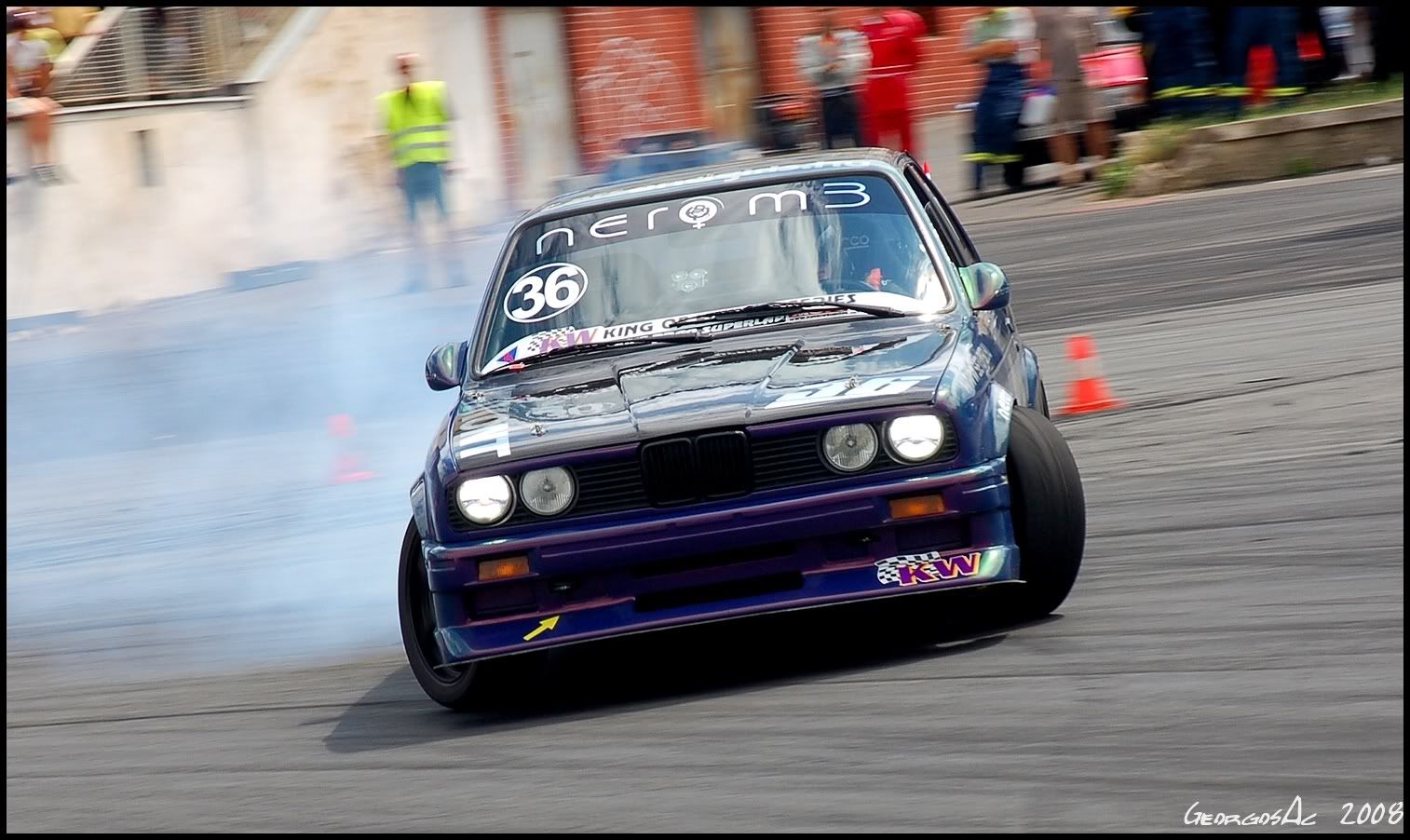 Speclist
Custom built E30 with S50B30 (E36 M3 286 PS)
M3 gearbox
Dual 60mm custom made exhaust system (by Grámán)
Custom made full coilovers (by Katona)
E46 steering
Big 3,9 diff
17″ OZ rims (lot of 16 inch rim sets available if needed)
AP racing hydraulic handbrake
Modyfied steering angle
Inside and outside power cut switches
DTM style mirrors
E30 M3 front and rear fenders and wing
Carbon bonnet and lot of carbon accesories
FRP body parts
Custom flip flop colour
Bi-xenon headlights
Carbon interior panels,
Engine start button
Cena/Price: 3.000.000 HUF (approx. 300.000 CZK or 11.000 EUR)
Máte-li zájem o koupi tohoto vozu, ozvěte se na níže uvedený mail. If you're interested in buying Nicolette's M3, mail at:
basti (at) kageki-factory.com
Jak auto zní a vypadá zevnitř si můžete prohlédnout na tomto kratším onboard videu z pražského kola King of Europe Drift 2008. You can also check out Nikolettes car in this short clip taken during the King of Europe Drift event in Prague in 2008. 
Díky Geroxovi z kageki-factory za tip a info o autě.